D&T Members Price: £20.63
Member Discount Applied At Checkout
Regular price
Sale price
£25.79 GBP
Unit price
per
Sale
Sold out
Stir creativity with the naturally fruity taste of Bombay Citron Pressé. It's an irresistibly refreshing distilled lemon gin made with an infusion of the finest Mediterranean lemons.
The fresh, fruity citrus taste makes it an ideal base for delicious cocktails. Taking inspiration from the classic gin cocktail "The Tom Collins", we married our classic Bombay Dry Gin with a 100% natural lemon infusion. This is a sophisticated gin with a delicious taste, and a distinct natural colour. There is no refined sugar, and it's gluten free and vegan friendly.
The Citron Pressé experience begins the moment you open the bottle. The bright and vibrant scent of fragrant lemon greets you, underpinned by the classic and subtle juniper and coriander notes of our Bombay Dry Gin. The taste is juicy and lemony, with a long zesty finish evolving harmoniously with the other botanicals, revealing a deep complexity of flavour.
Another great thing about Bombay Citron Pressé flavoured gin is that it's perfect for creating an elegant and simple cocktail in seconds: to make a Pressé & Tonic, just combine ice, 50ml of Bombay Citron Pressé and 100ml of premium tonic water in a gin glass. Squeeze in and add a lemon wedge to garnish. Done! The bitterness and sweetness found in the tonic perfectly amplify the juicy, citrus taste of Bombay Citron Pressé Gin. If you're feeling more adventurous, try making the "The Ultimate Tom Collins". They're both easy to make, and our Bombay Citron Pressé Gin makes sure that they're bursting with fresh lemon taste.
Bombay Citron Pressé is made to exacting standards. We refuse to add artificial flavours and colours to our gin-making process. Instead, we use fresh, hand-picked Mediterranean lemons. They're harvested early in the season, capturing the full flavour of the lemons. They are then pressed to extract the brightest juice, and separately infused in neutral grain spirit to capture the zesty notes. Finally, they are blended with our Bombay Dry Gin, which is itself infused with our sustainably sourced botanicals. Yes, it's a complex and time-consuming process, but the results speak for themselves, with a taste that allows the natural ingredients to shine.
Bombay Citron Pressé brings on warm and sunny vibes, making it great for a chilly afternoon. Its zesty and refreshing side also means it's perfect for cocktail cooling-down on a summer day. Delicious, versatile, and made with a 100% natural lemon infusion, Bombay Citron Pressé makes a perfect gin gift set and is the ideal addition to any party. With Bombay Citron Pressé, it's simple to stir your creativity.
Share
View full details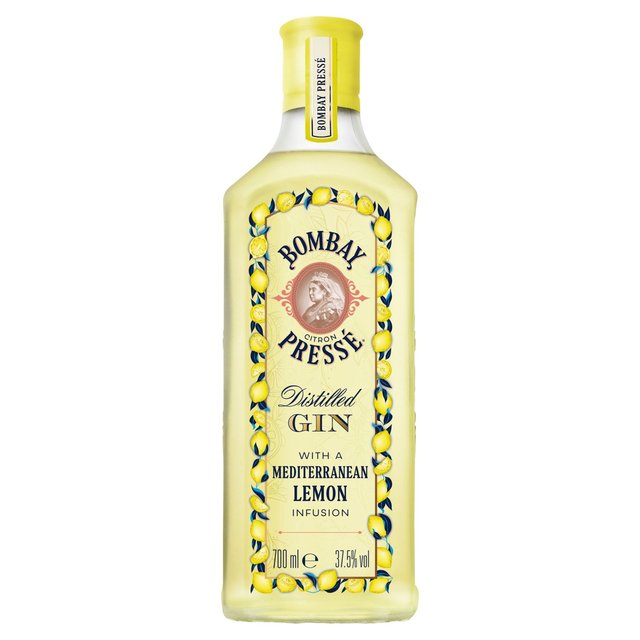 Become A Member Today And Pay Our Cost Price!

The Best, Most Transparant Pricing Structure In The Drinks Industry. Join And Pay What We Pay The Brand Holder For All Of Your Favourites! We Negotiate Pricing For Your Benefit And You Really Pay What We Pay!

JOIN NOW

Transparent, Honest And You Benefit As We Grow!

As We Grow, We Negotiate Better Pricing, Better Giveaways And We Remove The Need To Shop Around. Your One Stop Place To Go.

JOIN NOW