D&T Members Price: £39.30
Member Discount Applied At Checkout
Regular price
Sale price
£49.15 GBP
Unit price
per
Sale
Sold out
PATRÓN Silver is an ultra-smooth, premium quality tequila that's handcrafted every step of the way. Passionately masterful, it's made in Mexico from the finest 100% Weber Blue Agave, manufactured in small batches and presented in hand-numbered bottles.
While this PATRÓN tequila is excellent to drink straight or on the rocks, it truly shines in cocktail creations. Try the PATRÓN Classic Margarita, the sparkling Silver & Soda, or the Silver Jalisco Mule with ginger and citrusy notes. But don't stop there – PATRÓN Silver stars in a wide range of exciting alcohol drinks, from spicey to fruity and beyond. If you're a coffee liqueur lover try a PATRÓN Silver Espresso Martini, or if you're a spicy flavours lover, go for a jalapeno pepper infused PATRÓN Silver Spicy Margarita. Whatever taste you're after, PATRÓN Silver will get you there.
What makes PATRÓN Silver so special is the perfect combination of the sweetness of baked agave and the fresh citrus notes that appear once it's crushed. It's a pairing that enriches both structure and flavour for a smooth, balanced, versatile, and delicious experience.
With a crystal clear colour and aromas of fruits and citrus, PATRÓN Silver delivers a smooth and sweet flavour with a light, peppery finish. It's a taste that has become the benchmark for other tequilas. This unique bottle is perfect as a gift.
Crafting PATRÓN Silver involves a combination of passion, tradition and expertise. It all starts with the finest Weber Blue Agave plants. They grow slowly and take years to mature. After being carefully harvested, a sharp tool called a Coa is used to strip away the leaves and reveal the heart of the plant – the piña.
The piñas are chopped by hand, then they are slowly baked in small, traditional brick ovens. After that they're crushed by a two-ton volcanic stone Tahona wheel and a roller mill. Fermentation takes place in small, traditional pine wood tanks, where the proprietary PATRÓN yeast gets to work. Distillation takes place in custom-made copper pot stills designed by our Master Distiller.
PATRÓN Silver tequila is made the hard way, with no shortcuts and only high-quality ingredients, which results in deep, complex flavours. The final touch comes from the beautiful, hand-numbered bottle. Perfect for connecting with friends, making exciting cocktails and setting the mood, PATRÓN Silver tequila is made the way it should be.
Share
View full details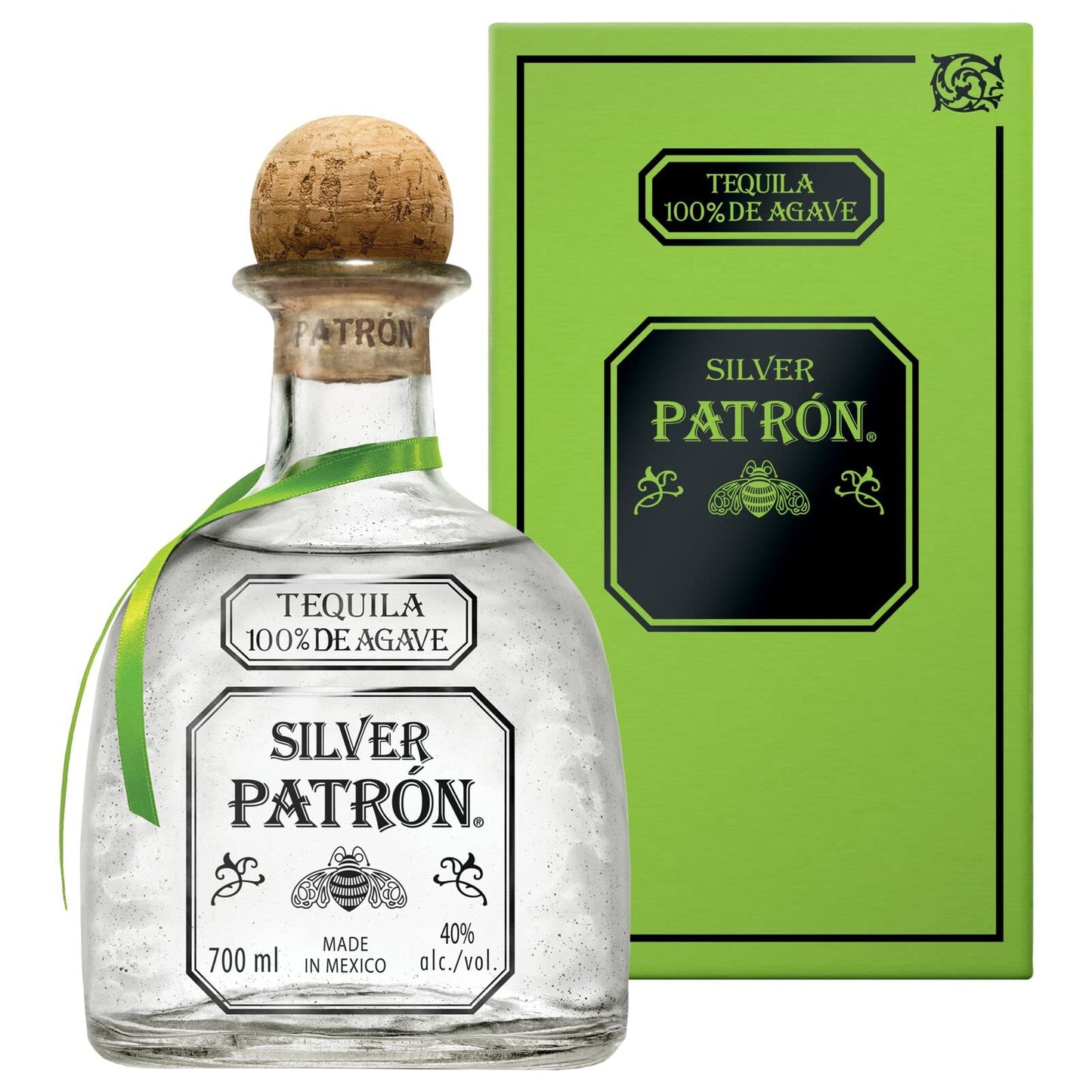 Become A Member Today And Pay Our Cost Price!

The Best, Most Transparant Pricing Structure In The Drinks Industry. Join And Pay What We Pay The Brand Holder For All Of Your Favourites! We Negotiate Pricing For Your Benefit And You Really Pay What We Pay!

JOIN NOW

Transparent, Honest And You Benefit As We Grow!

As We Grow, We Negotiate Better Pricing, Better Giveaways And We Remove The Need To Shop Around. Your One Stop Place To Go.

JOIN NOW